"Education is not preparation for life, education is life itself"
– John Dewey
Education has a huge impact on culture and society and vice versa. Education shapes the society. An educated individual can interact with his/her surroundings in a more responsible and mature way. Education provides dignity and confidence to the learner. The world is getting highly globalized by each passing day and an educated and skilled individual can survive better in the present world scenario. Education is a primary need of society and its advantages are innumerable.
IDCA and its partners target specific sections that are poor, deprived, uneducated or rural. The literacy level of these areas is significantly lower than the national average. IDCA and partners collaborate with national agencies and international agencies (for ex. world bank) to provide such areas and sections of population, literacy programs so that they come on par with other more modern areas of the country. IDCA regularly creates drives in localized areas for enrolling well educated volunteers that can impart free of cost education to the weaker sections of that area.
IDCA and its partners give special impetus to children education. Its special children education programs are designed to run in poor, slum and rural areas.
IDCA, in collaboration with its partners/NGOs, aims to increase civil society in rural areas by designing and implementing educational programs.
IDCA works with World Bank to increase educational levels in rural areas and in deprived sections of the society.
IDCA and its partners provide educational and skill development programs to weaker sections of the society so that they can increase their income levels.
IDCA and its partners cater different specific programs for different ages of population including the adult literacy, gender parity and primary education programs.
IDCA and social entrepreneurs give special emphasis to human rights education in their programs that are designed for minority areas. Apart from basic education, these programs also educate the minority population of matter such as shelter, nutrition, employment, health care, human rights, culture and cultural differences and other related areas.
IDCA and its partners have also designed environmental education programs for tribal areas. These programs educate the population of different aspects of nature, species, ecology, ecotourism, forest conservation and other related areas.
Several of our members are working on education projects in India and elsewhere. Some of these are:
Pratham USA–primary education–Many states of India
Trees for Life– Schools–Mobile Library–UP
The Swaraj Foundation– Research and Action–Rajasthan
Educate the Children–Gujarat, Maharashtra, others countries
Gandhi College, Eastern UP
Pardada Pardadi Education Society– Girls' Education–Western UP
Spread International–AP and elsewhere
The George Foundation–Tamilnadu, Karnatak
North South Foundation: Gives scholarships for college education in many parts of India
Home of Hope Inc.: Supports 15 organization in India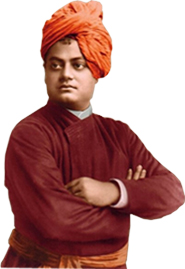 "Let new India arise-let her arise out of the peasants' cottage, grasping the plough; out of the huts of fisherman,the cobbler, and the sweeper. Let her spring from the grocer's shop,from the oven of the fritter-seller." – Swami Vivekananda