"Agriculture is the foundation of civilization and any stable economy"
– Allan Savory
All the early civilizations began with agriculture. Our ancestors settled to grow their own food and crops. In agriculture lie the roots of modern society and economy. Wealth increased with growth in agriculture practices and the societies started to explore the areas of knowledge, science, technology and art. The human society will be forever depended on land and agriculture no matter how modern and sophisticated it gets. Neglect of agriculture results in food insecurity, hunger, malnutrition and causes the downfall of the society and economy.
Recent years have seen a reduction in agricultural outputs and growth in service and industries that are not dependent on agriculture. The neglect by government agencies has resulted in a sharp decline in food availability. War/conflicts, unjust social structure, narrow nationalistic attitudes, growth of population, and lower levels of incomes are some of the causes which are causing food insecurity.
How IDCA and its partner NGOs bring qualitative change in agriculture and agricultural practices
IDCA and its partners train the farmers in sustainable techniques for harvesting their crops. The techniques enable the farmers to gain greater monetary benefit from the crop while causing minimum pollution.
IDCA and its partners create networks in rural areas for larger community involvement and employment. The networks help to increase employment levels in rural agricultural areas and have greatly reduced migration to cities.
IDCA and its partners create sustainable supply chains for agricultural goods that can resist calamities and reduce wastage to minimum levels. Most modern technologies are used to make the agriculture supply chains more efficient.
IDCA and its partners collaborate with World Bank and other donor agencies to provide subsidized or free seeds and fertilizers to economically weaker farmers.
IDCA provides techniques to the farmers for better market access and for better profit generation from their lands.
In the dairy product area, IDCA and its partners work to provide the lesser economically developed dairy farmers with resources to increase their income. These include rechargeable batteries for refrigeration of dairy products. The batteries reduce wastage and help the farmers to provide their products at reasonable costs.
IDCA and its partners work towards social cohesion in areas that are facing food insecurity. We bring together organizations (of both public and private sector), affluent and rich families, other social entrepreneurs, administrative institutions and communities to build a structure that resists piling and illicit stocking of food grains.
The resultant framework also helps in the distribution of food grains in more systematic and extensive manner so that appropriate quantities reach all sections of society, especially the poor and deprived sections.
IDCA and its partners employ new technologies that help in effective, equal and appropriate agriculture product distribution.
Several of our members are working on education projects in India and elsewhere. Some of these are:
Pratham USA–primary education–Many states of India
Trees for Life– Schools–Mobile Library–UP
The Swaraj Foundation– Research and Action–Rajasthan
Educate the Children–Gujarat, Maharashtra, others countries
Gandhi College, Eastern UP
Pardada Pardadi Education Society– Girls' Education–Western UP
Spread International–AP and elsewhere
The George Foundation–Tamilnadu, Karnatak
North South Foundation: Gives scholarships for college education in many parts of India
Home of Hope Inc.: Supports 15 organization in India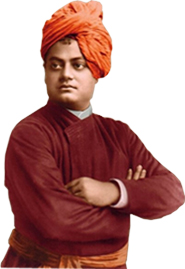 "Let new India arise-let her arise out of the peasants' cottage, grasping the plough; out of the huts of fisherman,the cobbler, and the sweeper. Let her spring from the grocer's shop,from the oven of the fritter-seller." – Swami Vivekananda