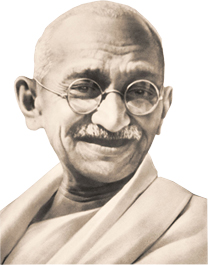 "Happiness depends on what we can give,not on what we can get"– M.K. Gandhi

IDCA inspires and promotes Social Entrepreneurship to Alleviate Poverty and Mitigate/Adapt Climate Change in India. Through our various meetings in the US and India we promote networking, collaboration, learning, giving, and volunteering for poverty eradication and climate change Mitigation/Adaption in India In these pages you will find answers to most of your questions about IDCA. You will learn about our Vision, Mission, objectives, resources, activities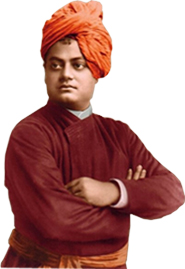 "Let new India arise-let her arise out of the peasants' cottage, grasping the plough; out of the huts of fisherman,the cobbler, and the sweeper. Let her spring from the grocer's shop,from the oven of the fritter-seller." – Swami Vivekananda

February 21-22, 2023
The 12th North India International conference
Venue; IIIM Mansarovar, Jaipur
Theme: promoting Social Entrepreneurship to Eradicate poverty and Mitigate climate Change in India
How We Can Eradicate Poverty
Inspiring Innovation and Social Entrepreneurship for Poverty Alleviation and climate Change Mitigation in India.We aim to facilitate a suitable environment to meet basic needs for all the rural & urban poors including Food, Clothing, and Shelter. Below are major areas we focus through our activities to achieve a better lives in India for the deprived folks…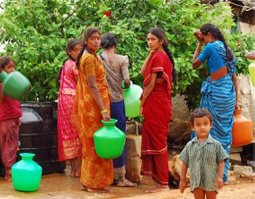 Water is responsible for life on earth. To elevate the quality of life and to meet our basic needs, we must work toward sustainable water management. IDCA supports activities and projects to enhance efficient use of water. It supports non-government organizations engaged in developing water management resources in different regions of the world.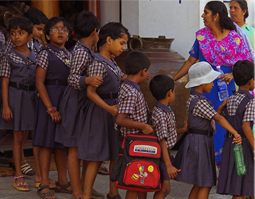 Education has a huge impact on culture and society and vice versa. Education shapes the society. An educated individual can interact with his/her surroundings in a more responsible and mature way. Education provides dignity and confidence to the learner. The world is getting highly globalized by each passing day and an educated and skilled individual can survive better in the present world scenario.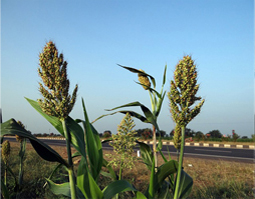 Our ancestors settled to grow their own food and crops. In agriculture lie the roots of modern society and economy. Wealth increased with growth in agriculture practices and the societies started to explore the areas of knowledge, science, technology and art.The human society will be forever depended on land and agriculture no matter how modern and sophisticated it gets.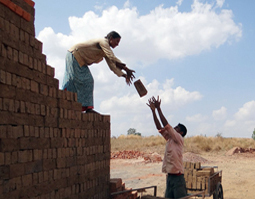 A once thoroughly agriculture based economy is slowly coming to terms with the new more modern manufacturing and service predominant economy. Most of India is still uneducated in most basic terms. The professional services are offered by people mostly having middle class background.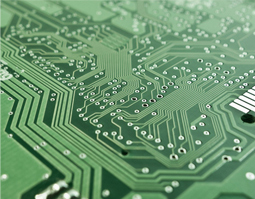 All the basic societal infrastructures require qualitative improvement, especially in rural India. As technological providence does not require huge infrastructural improvements, it is rather easy to initiate technological improvement in rural India and in deprived and poor sections of urban India.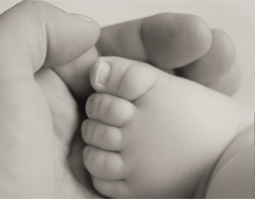 The healthcare sector is the lifeline of any society. India, with its oversized population, lower income and inadequate literacy is still far behind when it comes to world standards of healthcare spending. Healthcare is vital for human well being and in turn is directly proportional to societal progress and enhanced productivity.
Some of Our Accomplishments
Since 2003, we have organized 17 International Conferences in the US, including the virtual conference in 2021.10 Regional conferences in various parts of the US. More than 50 monthly or bi-monthly forums on : Water, Education, Healthcare, Livelihoods, and Climate Change in the Chicago area and 6 international Forums virtually during 2021. In India we organized our first conference in 2004 following the Pravasi Diwas in New Delhi. Since 2006, we have organized annual conferences following the Pravasi Diwas until 2017 in Bengaluru. Our last International Conferences was held in Ahmedabad in 2018. We organized Regional Conferences in Jaipur, Hyderabad, Kanpur, and Udaipur. Since 2013 we have organized the North India Regional Conference in Jaipur.
We have helped raise funds, and facilitated funding of many projects in various parts of India. Supported, education rural development, healthcare water and climate change mitigation projects. Every year in India we have visited one or more organizations to learn more and support them better. 
&nbsp&nbsp&nbsp&nbsp&nbsp&nbsp&nbsp&nbsp&nbsp&nbsp&nbsp&nbsp&nbsp&nbspConferences organized
Organized a Virtual Climate Change Forum on November 28, 2021.
Organized a Virtual 16th International Conference on October 30-31, 2021 from Chicago.
Organized the 10th North India Conference at IIIM, Jaipur on March 30-31, 2021.
Organized the 5th South India Conference in Hyderabad, February 8-9, 2019 at BK Shanti Sarovar
Organized the 14th International Conference in India, January 5-6,2018, at Gujarat Vidyapith, Ahmedabad.
Organized the 15th International Conference in Chicago on October 14-15 , 2017.
—Visited Parivaar Education Center, Near Kolkata.
Visited Vivekananda Seva Kendra, and Shishu Udayan, WB
—Visited EK TARA, Kolkata, WB
—Visited, Sharda Seva Society, Kolkata, WB
—Visited Eye Bank Society of Rajasthan, Jaipur
—Visited Naya Savera Sansthan, Jaipur
—Visited Praveen Lata Sansthan, Jaipur
—Visited Chetna Gram office, Jaipur
&nbsp&nbsp&nbsp&nbsp&nbsp&nbsp&nbsp&nbsp&nbspProject supported
Supported Naya Savera, Eye Bank Society of Rajasthan, PPES, and Sharda Seva Sangh, Hedgewar Hospital, Nai Disha, New Delhi; and,
Gram Seva Foundation, Eye Foundation of America, Home of Hope, India Development Service., Pratham USA, Akshaya Patra Foundation, CORD.
Supported Fundraising of $15,000. for the Shirdhon Middle School,  Maharashtra.
Helped Secure a Grant $10,000. for YES/Shikshantar Programs in India.
Facilitated Grant for Dharma Vana Arboratum, AP, $1,250,000
Facilitated Funding for A Hospital Project in Gujarat, $17,000.
photos of some conferences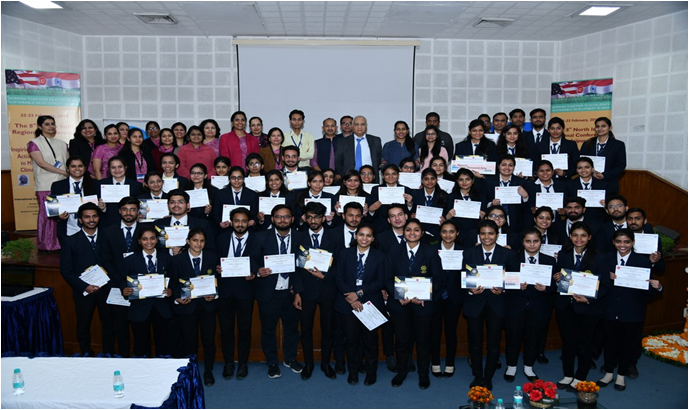 The 10th North India Conf.March 30-31, 2021, at IIIM, JaipurStudents Who Completed Social Entrepreneurship Program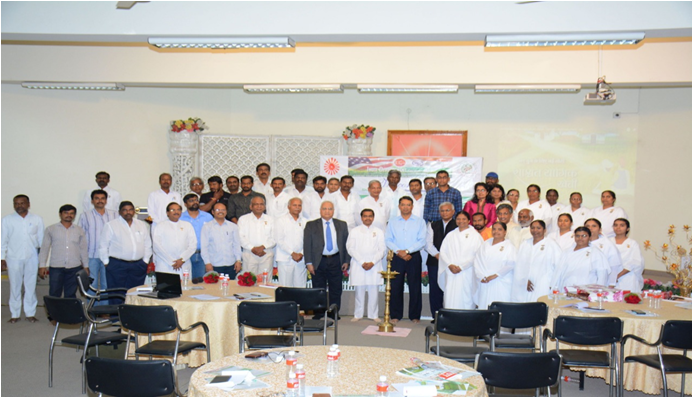 The 5th South India Conference February 8-9, 2019, Brahmakumari Center, Hyderabad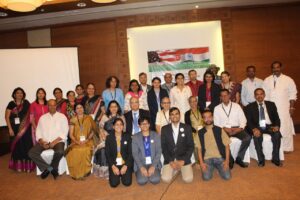 The 13th International conference in Bengaluru January 2017
The 14th International conferenceJanuary 5-6, 2018, Ahmedabad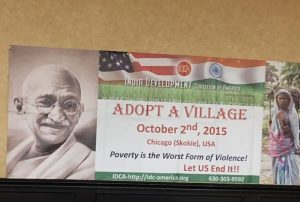 Organized 15 International conferences in Chicago From 2003-2017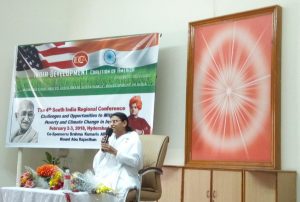 &nbsp&nbsp&nbsp&nbsp&nbspThe 4th South India Regional conference, &nbsp&nbsp&nbsp&nbsp&nbsp&nbspHyderabad , 2018.
Organized 11 North India Regional conferences in Jaipur from 2006.
Organized 5 South India Regional conferences in Hyderabad from 2006 to 2019.
Organized Regional conferences in Udaipur and Kanpur
https://idc-america.org/america/event/new/